Hometown: Edison, NJ
High School: Edison High School
Events: 1500, 5k, 8k XC
Build: 5'11", 155 lbs
Personal Bests: 26:23/XC, 4:27/1600m, 9:27/3200m, 2:02/800m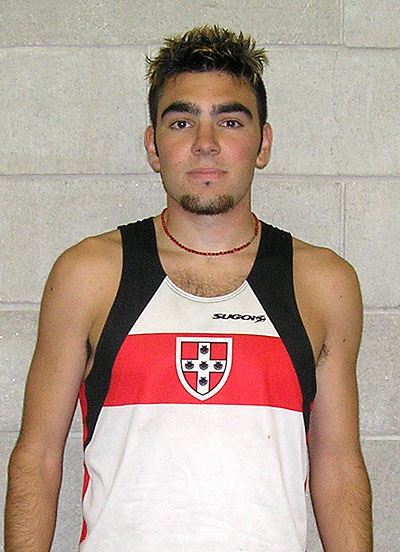 All about Jeremiah Solomon:
When he's not takin a shit, talking about takin a shit, or planning his next shit,
Solley enjoys rockin out to punk rock and dissin fools all around campus.
He is best known for this with his pre-race ritual... "Oh f___ that guy
is way too f'n ugly to beat me... oh s___." As of lately this personal modo seems
to be working as the Wolverine has roared back onto the scene after seasons of
battling injuries. He has shown real grit, coming back from being injured
badly, and is now transferring that pain upon the egos of the punks he smokes.
Currently, his times continue to improve, as does the style of his
tenacious hairdo. What waits for Solley in the future of his XC career is yet to
be seen, but you can bet on the shits, the disses, and the dos.