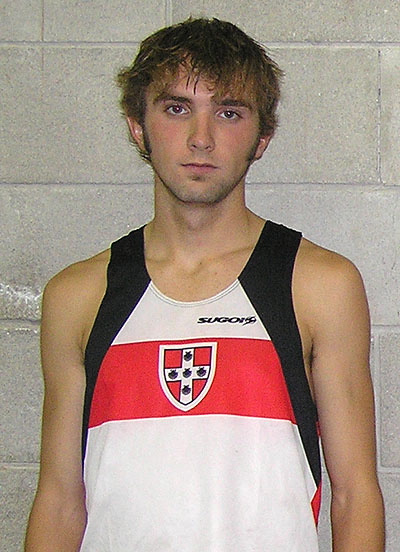 Hometown: Portsmouth, NH
High School: St. Thomas Aquinas HS
Events: 5k, 8kXC
Build: 6', 145 lbs
Personal Bests: HS: 4:39 mile, 10:02 2mile
WesTech: 15:37 5k
All about Jon:
Jon King is more than just an expert of a super-seductive Scottish Accent.
He is a crazy-consistent performer who time after time helps
the Cards on their way to stomping fools. He always performs well,
and all the while living on the second floor of the Psi U Party unit,
avoiding the calls of his Brothers on Friday nights as he
gets ready for races. Yah, he's
just sittin up there like a crazy little running bird or something in a little
nest... ya a little nest in Psi U... yah... sitting up there plotting how he's
gonna dominate that sea of Purple and Brown/Blue next race... ya
he's gonna ROCK you.