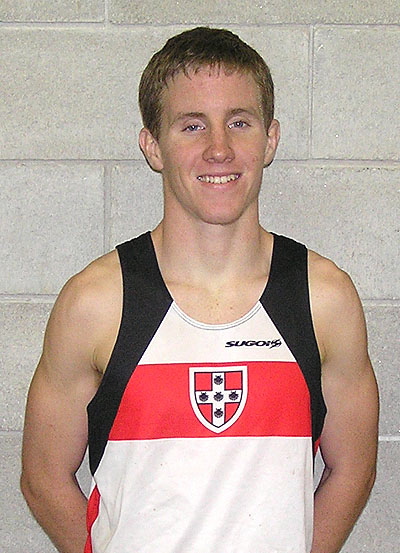 Hometown: Washington, D.C.
High School: Northfield Mt. Herman
Born: October 16, 1983
Events: 5k, 10k, 3kSC(through barriers), 8kXC
Build: 5'10", 458 lbs
Personal Bests: 27:17 8kXC, 34:43 10k
All about Eddy:
Also a wrestler, Eddy personifies blunt hard work and determination.
The amount of pain this guy goes through must be intense, but he always
seems to just shrug it off. Once in a while, he'll give himself a 6:20 easy pace,
but not often. His spirit is undeniable, always claiming himself to be able
to beat anybody in anything, and this is why he is so intimidating. Eddy
especially likes to race his brother, and show that given the same parts,
the man with the larger determination will win. "That's Easy" - E. Kenny.