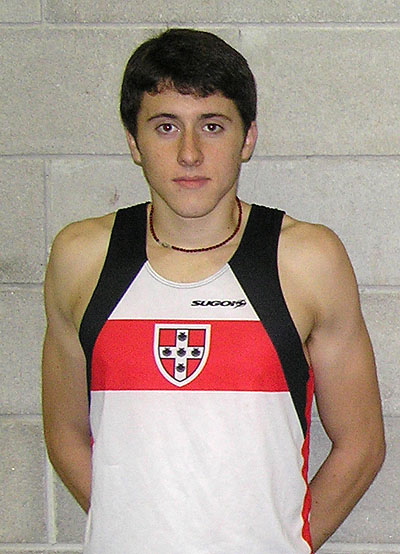 Hometown: Bound Brook, NJ
High School: Bound Brook HS
Born: September 18, 1984
Events: 800, 1000, 1500, 3kSC, 8k XC
Build: 5'10", 150 lbs
Personal Bests: 16:52/5kXC, 4:25/1600m, 9:47/3200m
All about N-Deezy:
Nate Dogg enjoys spending his time rocking out ferociously,
calling out fools to political debates, and making young girls cry.
He has a quality about him that is sometimes mysterious, sometimes intense,
but all of the time f'n hardcore.
Nate Dogg, aka BEAST has thus far maxed 200 lbs on the freeman bench
in an event best described by those who were there as "Earth-shaking."
When NDogg is not doing one of the previously described activities,
you can find him in his room, drinkin a diet Coke, and reading
about how he's gonna dominate you next!